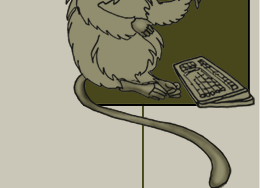 Kaki Arts is a demogroup.
Kaki Arts Technologies exists since 1992. At this time Kakiarts was only one person (biff).
He liked to play with the computer, and at the end a 3d demo called the "The Day of Tannenberg" was the result.
Some sourcecode from this time is available in the projects section.

Some years later nO!ZYvE!T joined the team. His resort is music and graphical design.
At least gabi joined our team. She does pixel.

In early 2005 KeyJ joined us. He is skilled in 64k lcc code.

Finally, in mid 2005 dq joined and now tracks some music for us.

Kakiarts produces demos, pixel.art, video and music.